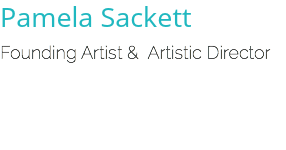 • Bachelor of Arts, Psychodynamic Writing for
Dramatic Interpretation
Antioch University Seattle
• International performer, playwright
• Language artist, author, producer
Pamela presents expressive art and facilitates workshops and community dialogue through events, learning institutions, social service agencies, special interest gatherings and media outlets. Pamela is the recipient of the 2013 Antioch University Seattle Distinguished Alumni Award.
• Masters in Marine Affairs
University of Washington
• Visual artist, poet, performer
Jennifer Johnson works to protect marine resources. She performed her own work as well as acted in two educational theatre companies for seven years in the Pacific Northwest.
Jennifer transitioned into a career in salmon recovery outreach and reporting, and also serves as Environmental Information Coordinator. Jennifer envisions "expanding applications of emotion literate communication in public policy and environmental awareness."

• Bachelor of Arts, Rhetoric & Communication and French
University of Oregon
• IT generalist, sculptor, writer
Daniel Sackett has an eclectic career in publishing and the application of technology toward projects of artistic and social merit. His design work spans the gamut from books to databases, web sites to sculpture, "with a common thread throughout of the mastery of tools for the furthering of a high aesthetic and meaningful communication."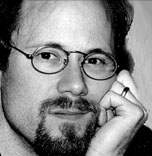 • Master of Fine Arts
University of Nebraska-Lincoln
• Seattle Art Institute Graphic Design Diploma
• Visual artist, independent researcher, writer, teacher, learner

Mark H. Magill views himself as "an artistic visualist driven by an ever present creative force that has allowed me to not only develop a way of seeing the world, but also a way of seeing myself and how the two are united." Currently working as Learning and Development Specialist, Mark has designed and implemented instructional programs for businesses, non-profits and the Washington State Department of Corrections.